Trust. Professionalism. Experience.
Three qualities that have been Edinburgh Executive Travel's driving force since our establishment in 2007. There is dedication and pride running through everything we do, and it shows. It shows in our five-star reviews, our abundance of repeat business, and from the countless happy faces we encounter on a daily basis starting from the meet-and-greet. From one man and a mobile phone, to becoming one of the largest and most respected chauffeur drive and touring companies in Scotland, our journey has been an immensely satisfying one. That man, James Ritchie continues to be the driving force behind the business, with his passion for customer service excellence fuelling us to stand out from the competition.
The amount of pleasure we get from seeing our clients comfortable and relaxed cannot be underestimated. This is why our chauffeurs and support staff do what they do. To put a smile on a face and keep it there throughout one short journey, or many long ones. Edinburgh Executive Travel has become a byword over the years for first-class service, and it is this reputation that we fiercely uphold. Standards to us really matter.
Now come and experience these peerless standards first-hand.
Create your experience now
Testimonials
The reason we take so much pride in what we do.
Come and find out what our clients say about us.
Courteous, punctual and readily available at all times
It was very good to work with you. You were courteous, punctual and readily available at all times, making it easy to make last minute changes which are always so common with VIP travellers. I would have no hesitation in recommending your services and look forward to the opportunity of working with you again in the future.
Kelly Willison
We have experienced nothing but the best of service
I have worked with James and his team for nearly 15 years and we have experienced nothing but the best of service. No request is too much for the team. The drivers are always very smartly dressed and very courteous to our clients and we constantly receive positive feedback. The service and the team overall are exceptional and we would highly recommend Edinburgh Executive Travel to anyone who is looking for a transport partner.
The Travel Company Edinburgh & In2Scotland
Fantastic. Extremely pleasant and helpful
Can I just add that I thought your chauffeur, George, was fantastic – extremely pleasant, helpful and knowledgeable – he is a credit to your company!
Angela De-Smid
We've had exceptional feedback from the guests about your slick operation
I just wanted to say thank you so much for everything you and the drivers did over a hectic few days. We've had exceptional feedback from the guests about your slick operation and professionalism. Once again, thanks so much and I hope to work with you again soon.
Sindy Carmichael-Brown
Such a great job this weekend
I just wanted to drop a line to you and the drivers to say THANK YOU for such a great job this weekend. We had a lot of very positive feedback about you and the team so please pass on my thanks to all the drivers we used.
Carla Durkan
I would highly recommend this company
I've worked with Edinburgh Executive Travel for nearly 2 years and would highly recommend this company. They are trustworthy, consistent and reliable and are extremely competitive in the market. They cope easily and professionally with any last minute changes and our client feedback on the drivers manner and helpfulness is excellent.
Karen Rome / Senior Hospitality and Events Manager / Aegon
Pulling out all the stops
I can't thank you enough for your assistance with this Jackie, and for pulling out all the stops to get this sorted for our clients at such a late hour.
Routescape
Outstanding customer service
I do so appreciate your efficiency and outstanding customer service. Such a delight to deal with.
Ms Stewart
A wonderful time
Just wanted to say what a wonderful time we had with Jim on our way from the Fife Arms to Glasgow today. I wish I could retain the amount of knowledge he has. Thank you for coordinating this and have a good evening.
Overseas visitor
Quick response
You have just about the quickest response time of anyone I've ever worked with.
Scottish Golf Operator
Professionalism and patience
Thanks to you, the team at the office and all of the chauffeurs - especially Ross - for your professionalism and patience over the last few days. It's been a fantastic trip and we look forward to engaging EET in the future.
English event planner
Fabulous service
Just wanted to tell you the service was fabulous, worked like a charm. Thank Allan, our driver, for us. It was a great beginning of our week in Scotland! Will highly recommend you all!
Overseas visitor
A pleasure to have him as our chauffeur
I am back in Chile now and wanted to take a minute to let you know that the service provided was excellent both days. Ken was really nice, educated and well informed about the routes, and the sights and historical places and landmarks we passed through on our journey. It was really a pleasure to have him as our chauffeur.
Overseas visitor
Taking care of us throughout the day
Just a wee note to say thank you so much for Friday's driver. Our driver Alan was really lovely and very professional and took care of us throughout the day, please pass on our thanks to him. Thank you so much too for all your help with organising in the run up to the day.
National Museums Scotland
Outstanding
The trip was fantastic, 10/10. Special recognition goes to Jim Cessford, our driver/guide. He was just outstanding. A very nice person. Knowledgeable about Scotland - its history, historical sites, geography. Took special care of us - in all respects. Jim made the trip what it was.
English tour operator
A wonderful ambassador for Scotland
I just wanted to send in a note of commendation for Andy, on behalf of all the men in our golf group from the USA. Thank you for assigning him the task of driving our group all around Scotland. He is a wonderful ambassador for Scotland and your company. In addition to his expert driving and his knowledge of the roads and required directions to all of our golf clubs, he is a wonderful man and quickly became a friend to all of us. If we ever are in need again of transportation services, we will certainly reach out to Edinburgh Executive Travel and would hope to have Andy provide the needed services. Edinburgh Executive Travel is fortunate to have such a wonderful employee as Andy.
Overseas visitor
Trip of a lifetime
In our conversation, she used the phrase "trip of a lifetime", so they are indeed pleased with the service you've provided.
American tour operator
My go-to company
From now on you will be my go-to company every time we need ground transportation in Scotland!
Brazilian travel agent
Efficient
I wish all of our suppliers were as efficient as you!
Irish travel agent
Enjoyable island tour
We just wanted to tell you that we enjoyed the Island Tour with Jim very much – we are thinking about another Island Tour next year to the Outer Hebrides – with Jim!!!
German visitor
Puts my mind at ease
Thank you again for all your help. Really puts my mind at ease using such a professional and trustworthy company!
BBC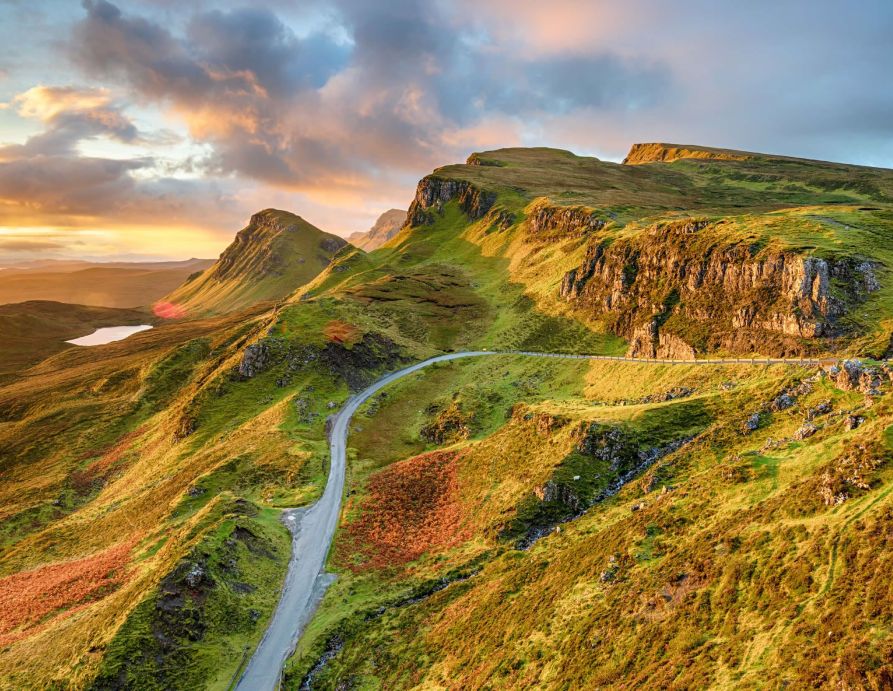 Sustainability
We care deeply about the effect our business has on the environment, and offset our emissions whenever possible through our support for renewable energy and tree-planting schemes. We're proud to say that we offset over twice the emissions we produce for every vehicle in our fleet, and we've implemented a range of measures throughout our business to reduce our carbon footprint.
News
Stay in the know with the latest developments
at Edinburgh Executive Travel.
Proud to Support Cash for kids
We're delighted to support the wonderful Cash for Kids charity, following a competition run by Forth 1 radio. One of our drivers will be picking up the lucky winners from the Doubletree Hilton in Edinburgh and taking them to a Harry Styles concert at Murrayfield Stadium on the 27th May, before collecting them again in one of our immaculate Mercedes'.
Read the full story »
New website
Edinburgh Executive Travel has come a long way since being founded by our Managing Director, James Ritchie in 2007. And his passion to offer the best possible customer service is still very much at the forefront of the business. EET today covers all major cities in mainland Britain, from Inverness and Aberdeen to London and Cardiff with transportation and touring services. 
Read the full story »